OUR SOCIAL & ENVIRONMENTAL COMMITMENT
At iCloth, we're committed to creating meaningful change in the world through three main initiatives:
Recycling our wipes and their packaging via our reseller exclusive zero waste program
Reforesting devastated watershed areas around the world
Funding loans to help people improve their well-being and build stronger and healthier communities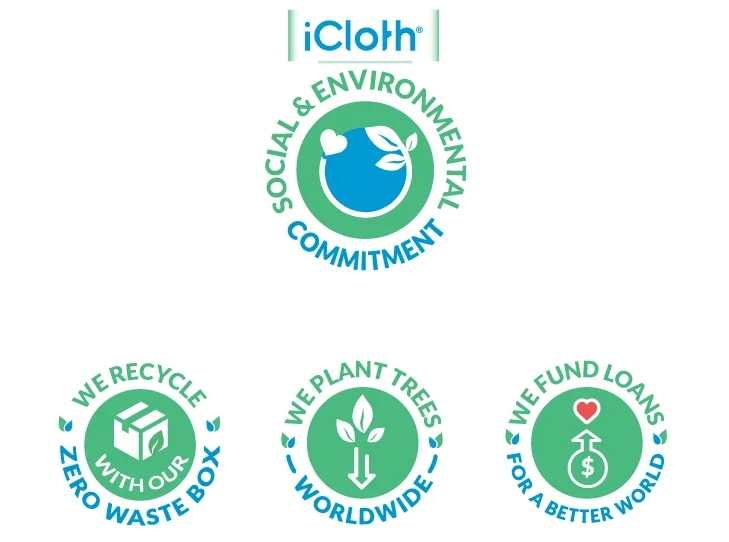 WE FUND LOANS
Through Kiva, we support people who are creating a positive impact in their families and communities. Among
our loans are:
WE'D LOVE TO HEAR FROM YOU!
Any questions about our initiatives or suggestions for expanding them are welcome!